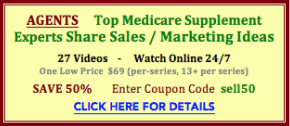 Medicare supplement insurance (Medigap) Plans, Information, Costs
A Medicare supplemental insurance plan (also called "Medigap" insurance) is private health insurance designed to supplement the Federal Medicare program. Medicare supplement insurance helps pay health care costs that Medicare does not cover such as co-payments, co-insurance and deductibles.
Each standardized Medicare Supplement policy must cover basic benefits. Medigap Plans A through G have one set of basic benefits, and Plans K, L, M and N have a different set of basic benefits. Our Website contains descriptions of the benefits.
The cost of Medigap policies can vary widely and that's why it is important to work with a knowledgeable professional. There can be big differences in premiums that insurance companies charge for exactly the same coverage. As you shop for a supplemental Medicare insurance policy, be sure you are comparing the same coverage (for example, compare a Plan A from one company with Plan A from another company). Each insurance company sets its own premiums. It is important to ask how an insurance company prices Medigap policies. How they set the price affects how much you pay now and in the future. Medigap policies can be priced or "rated" in three ways.
Consumers have certain rights and protections (sometimes called "Medigap protections"). There are rights you have in certain situations when insurance companies are required by law to sell or offer you a Medicare supplemental insurance policy even if you have health problems (also referred to as "pre-existing conditions.").
In these situations, an insurance company offering coverage in your particular State must sell you a Medigap policy, must cover all your pre-existing conditions and can not charge you more for a Medigap policy because of past or present health problems.
Cost is usually the only difference between Medicare supplemental insurance plans sold by different insurance companies. Don't pay more than you need to for exactly the same coverage.
Get Medicare Supplement Costs From A Local Medicare Supplement Insurance Agent
Working with a knowledgeable Medicare Supplement Insurance agent will make your life so much easier. Click here to access a listing of Medicare supplement insurance experts or call (818) 597-3205 to speak with the Association's staff.

AGENTS GET LISTED Call the Association to receive information. Call (818) 597-3205.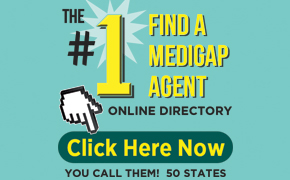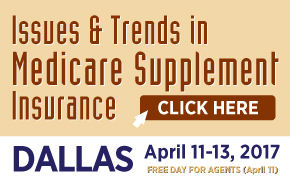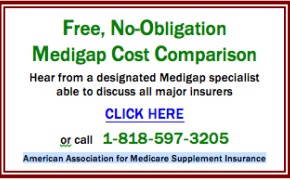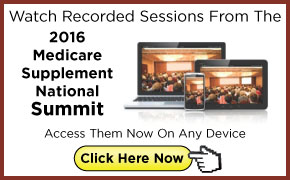 Have You Heard About Gaps In Medicare "Medicare Observation Status" Risks?
Learn about gaps in Medicare coverage that can cost you thousands of dollars. Learn about Medicare "Observation Status" which impacts thousands of Americans on Medicare each year. Visit the National Advisory Center for Short Term Care Information for information and some informative videos..

Over Age 65? Learn more about short term care insurance which can cover gaps in Medicare and can provide affordable options for home care, assisted living, skilled nursing home care.
Have you considered long term care insurance ? Visit our sister organization the American Association for Long Term Care Insurance where you'll find information. Read three consumer guides previously included in issues of Kiplinger's Personal Finance magazine that explain simple ways to reduce long term care insurance costs.
Cheap E&O Insurance For Life Health Agents
If you need cheap E&O insurance we have a highly affordable plan. Only $515-per-year for $1 million in coverage. Visit our sister organization the American Association for Critical Illness Insurance where you'll find information. Membership in the Association is FREE currently. So, you sign up (free) nd then have access to the first class E&O protection. For info CLICK THIS LINK FOR LOW COST E&O DETAILS